Arte Garden in Austin Texas

Garden Design,

Garden Landscaping, Waterfalls,

Centerpieces,

Garden Murals and more...

Design for every season, Miniature Forests, Xeriscapes, Garden Art and much more.

ARTE.GARDEN

AUSTIN

landscaping ideas

TEXAS

LANDSCAPING AND GARDEN

DESIGN

Welcome to Arte Garden in Austin Texas

Arte Garden creates designs with Plants and Art to bring to your garden

colors and beauty year round.

In Arte Garden of Austin, we can create Waterfalls, Oriental Gardens, Tree

shaping, Miniature Forests, Miniature Landscapes, Interior Gardens without

humidity, Ecosferes, Art Stepping Stones (Custom Made), Heads for trees,

Fences, Murals, and all you can imagine!

In fact, Arte Garden can create everything to do with Art and Nature to bring

to your garden, peace, tranquility and beauty.

Welcome to ArtE Garden in Austin Texas

We bring Art to your Garden

Give your Garden Art

In Arte Garden of Austin Texas we know your garden is the place where you like to relax

and is the view of your windows of your home, the place where you can spend time and

enjoy nature and beauty.

We do Garden Art best by been artists, we work with dimensions to create your garden

and landscaping look bigger. WE work with colors to enhance the colors of your garden,

and we create solutions in case you wish gardens of low maintenance or no maintenance

at all.

Arte garden is creator of innovative ideas and solutions, like the Ecosferes, self-sustained

Square Yard! These miniature Forests can live longer than our life time!

WE like balance gardens, color gardens, and dimensions. We love flowers, plants, trees and

cactus, we love native trees, birds and butterflies, and we have learn to cohabit with them

and how to create paradise in your back yard.

At Art Arte Garden we can create murals and landscaping design with dimensions to make

your garden appear much larger.

Get a free estimate for your garden design and

landscape installation

landscaping and discover what can we do

for you!

Get a free estimate for your

garden design and discover

what can we do for you!

Art Your Garden!
Powered by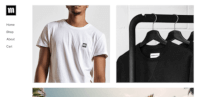 Create your own unique website with customizable templates.