120g Flour

150g Caster Sugar

1.5 teaspoons

cake decorating icing tips

of Baking Powder

120g Margarine or butter (softened)

120ml Whole Milk

1 Egg

1tsp Vanilla Extract

1. Put the flour, sugar, baking powder and margarine in a bowl and whisk with an electric whisk until it forms a sandy consistency.

2. Pour in half the milk and whisk until it comes together. Add the vanilla to the remaining milk, pour into the batter and whisk in then add the egg and whisk until combined but not over mixed.

3. Pour into an 8 inch

microwave recipes

pan and bake for approx 25-30 mins or until golden and a skewer inserted into the middle comes out clean.

as for lining your pan. Draw around the loose bottom of your pan and cut out a disk of parchment slightly inside your drawn line so it will fit.

Next cut out two or three strip about an inch higher than your pan, fold an inch up and feather the long edge of this piece (simply cut up to the fold on the inch

yummy cake recipes

section of the parchment every 1/2 inch of so)grease your pan using butter or a little veg oil. Dont use olive as it has its own flavour. Line the sides with the strips and then put the disk in the bottom. Voila.
Powered by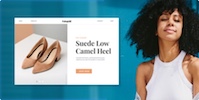 Create your own unique website with customizable templates.