Abstract

This paper contributes to understanding the origins of designing

landscapes in support of mental health by examining early influences and

practice in Ontario. Connections are made with respect to the history of

therapeutic landscapes, the restorative landscape movement and the

contributions of early medical practitioners. The design of Lakeshore

Psychiatric Hospital in Toronto, created more than one hundred years

ago, provides insights into the form and use of landscape for

restorative and therapeutic purposes. Recent adaptive use of the

Lakeshore Hospital grounds suggests a continuing link between

recreational and therapeutic use of landscape in support of mental

health. Conclusions focus on the relevance of restorative and

therapeutic landscape history to contemporary landscape architectural

practice.

Cet article met en lumiere les debuts de l'architecture

paysagere comme outil d'aide a la sante mentale en examinant les

premieres influences et manifestations de ce courant en Ontario. Des

liens sont traces entre l'histoire d'environnements

therapeutiques, le mouvement pour la restauration du paysage et les

premieres contributions des medecins praticiens dans ce domaine.

L'hopital psychiatrique Lakeshore de Toronto, fonde il y a plus

d'un siecle, est un exemple d'environnement amenage a des fins

de retablissement et de therapie. La conservation integree du terrain de

l'hopital Lakeshore effectuee recemment demontre que

l'amenagement d'un territoire, s'il est concu de facon a

en reunir les fonctions recreative et therapeutique, peut favoriser

l'aide a la sante mentale. Pour conclure, on souligne la necessite

de connaitre l'histoire de ces pratiques, qu'il s'agisse

de restauration ou d'amenagement therapeutique, pour les

architectes paysagers contemporains.

Key Words

therapeutic, restorative, mental health, landscape architecture,

cultural landscapes

As interest grows in alternative, cost-effective forms of health

care, the role of landscape in support of human health is being examined

by medical practitioners, environmental psychologists, landscape

architects and others. Landscapes have been used in the treatment of

patients with mental illnesses since the 1400s (Warner, 1995) and were

an integral part of mental health institutions in Europe and the United

States in the eighteenth and nineteenth centuries (Kirkbride, 1880;

Illinois, 1885; Jaffary, 1942). Although public records indicate that

landscapes formed an important part of Canadian mental health

institutions in the 1800s, details on the origins, design and use of the

outdoor environment as part of these therapeutic facilities have not

been fully documented. It is the purpose of this paper to contribute to

an understanding of the origins of therapeutic landscape design in

Canada, emphasizing development in the province of Ontario. Included are

a discussion of concepts relevant to therapeutic landscape design, a

summary of early influences in the development of mental institutions in

Ontario, an overview of the design of Lakeshore Psychiatric Hospital as

a major therapeutic landscape, a synopsis of recent adaptive use

proposals for the hospital grounds, and observations on the relevance of

therapeutic landscape history to landscape architectural design practice

today.

Design Origins

The concept and form of therapeutic landscapes is closely related

to that of restorative environments. Both can be seen as part of a

continuum of landscapes capable of supporting human health and

well-being. In the case of restorative landscapes, user stimulation and

enjoyment are primary objectives resulting from human interaction with

the environment, interaction that may be as much psychological as

physical. Therapeutic landscapes, on the other hand, are designed in

support of specific forms of treatment and wellness, typically achieved

through direct interaction between patients and the landscape.

The design of landscape as a restorative environment was central to

much of Frederick Law Olmsted's work. The father of landscape

architecture in the United States, Olmsted was for a short time

Secretary of the U. S. Sanitary Commission, the predecessor of the

American Red Cross (Newton, 1971). He believed fervently in the curative powers of nature and consistently translated this philosophy into his

designs for public parks, open spaces and institutions (Kavanagh, 1994).

Common features of Olmsted's executed works included lawn and

meadow spaces extended by visual connections, extensive plantings of

canopy trees and shrubs, incorporation or creation of

"natural" areas, and separate vehicular and pedestrian

circulation systems typically designed in curvilinear patterns.

The premise that landscape was capable of restoring the human mind

and body was also an underlying influence in the development of mid- and

late-nineteenth century designed public landscapes in Ontario. Rural

cemeteries (McKendry, 1998), urban pleasure parks (Wright, 1983) and

provincial schools for children with disabilities (Crawford, 1986) all

embodied restorative landscape design principles (Figures 1 and 2).

These designed landscapes incorporated many of the same features found

in Olmsted's work: expansive spaces, extensive planting,

naturalistic areas, and curvilinear, separated circulation systems.

The Role of Early Hospital Superintendents

Concurrent with the conceptualization and development of landscapes

as restorative environments, medical practitioners began to experiment

with using landscapes for therapeutic purposes, especially in the

treatment of patients with mental illnesses. The form of

nineteenth-century mental asylums, or insane asylums as they were called

in the 1800s, was heavily influenced by the asylum superintendents.

These superintendents were actually medical doctors, the predecessors of

today's psychiatrists (Jaffary 1942). The connection between the

superintendents' interest in the treatment of mental illness and

the design of physical environments in the mid-1800s is described by

Brown (1980: 110):

Insanity, the prevailing psychiatric orthodoxy held, was an organic

brain disease, but it was most often brought on by "moral",

i.e. psychological stresses in the environment. It followed therefore

that if insanity was the product of a faulty social environment it could

be cured by placing the insane in a controlled "therapeutic"

environment, an asylum. It was for this reason that such lavish

attention was devoted to every detail of asylum architecture. Everything

about the asylum was to be "therapeutic".

Architects and landscape architects played an important role in

interpreting design intentions, but it was the superintendents who

appear to have taken the lead in determining the form of early mental

health facilities. Resulting mental asylums were planned as

self-sustaining communities that relied on patients for the management

and cultivation of land as part of their therapy. Late

nineteenth-century mental asylums in the United States and Ontario

incorporated the use of land for treatment and production with

restorative landscape settings to create a distinctive form: the

therapeutic landscape.

Dr. Thomas Kirkbride was a central figure in the design of mental

asylums in the nineteenth century (Carter, 1986). When Ontario began

building its first asylums in 1850, John Howard, the provincial

architect, travelled to the United States to study state-of-the-art

facilities. There he met Dr. Kirkbride, then superintendent of the

Pennsylvania Hospital for the Insane, who first recorded his ideas for

the design of "insane asylums" in 1854. (1) Kirkbride's

ideas are described as having influenced the design of numerous asylums

in the United States and several in Ontario (Carter 1986; Chappell,

1995).

The development of design plans for hospital grounds was strongly

encouraged by Kirkbride (1880: 53): "As soon as a building is

located, a general plan for the improvement of the grounds should be

prepared, and the laying out of roads and planting of shade trees

commenced." He promoted what would today be described as good site

planning principles, addressing building location, prevailing winds,

sun, drainage, views, and visual sequence and hierarchy. Kirkbride

summed up his belief in the need to plan the therapeutic site: "Not

to do this, is neither wisdom or economy" (1880: 54).

Addressing the potential contribution of landscape to the

improvement of the mental health of patients, Dr. Kirkbride recommended

the following:

The grounds about the building should be highly improved and

tastefully ornamented; a variety of objects of interest should be

collected around it, and trees and shrubs, flowering plants,

summer-houses, and other pleasing objects, should add to its

attractiveness. No one can tell how important all these may prove in the

treatment of patients, nor what good effects may result from first

impressions thus made upon an invalid on reaching a hospital . . .

(1880: 53).

The London Asylum for the Insane in London, Ontario, which opened

in 1870, provides an early example of therapeutic use of landscape. The

asylum's medical superintendents, Dr. Henry Landor and Dr. Richard

Bucke, established "a progressive therapeutic program of gardening

and farming through the incorporation of orchards, gardens and farm

fields" and in the latter 1800s the site was further "improved

to provide for beautification and recreation" (Behr, 1995).

Horace W.S. Cleveland, a well-known Chicago landscape architect,

designed the landscapes of two American mental asylums: Mount Pleasant

Hospital in Iowa in 1871 and Kankakee State Hospital in Illinois in 1879

(Chappell 1995). (2) At Mount Pleasant, Cleveland involved patients in

planting native trees and shrubs as part of their therapy (Barton,

1989). Restorative design elements still evident in the Kankakee site

include separated, curvilinear roads and paths, extensive plantings of

canopy trees, and large expanses of lawn providing long views to the

nearby river (Paine, 1997b) (Figure 3). Under the direction of the

asylum superintendent, a new concept of cottage style buildings oriented

to "neighbourhood" streets was introduced in a later phase of

the Kankakee development, with the intention of creating a

"village" atmosphere (Chappell, 1995). Cleveland's

contribution to the character of these streets and the landscape as a

whole is particularly relevant as Kankakee State served as the model for

design of Lakeshore Psychiatric Hospital in Ontario (Carter, 1986;

Chappell, 1995).

The Landscape of Lakeshore Psychiatric Hospital

The dominant characteristics of nineteenth-century therapeutic

landscape form are found in the history and evolution of Lakeshore

Psychiatric Hospital, located on the north shore of Lake Ontario in

Etobicoke (Figure 4). This site provides an example of a fully executed

therapeutic landscape design that combined a restorative landscape

setting with the intended use of land for patient therapy (Cecelia Paine

and Associates Inc., 1996). Today this site is part of the urban fabric

of the Toronto region, surrounded by a population of 4.5 million people.

Construction of Lakeshore Psychiatric Hospital, originally called

Mimico Hospital for the Insane or Mimico Asylum, began in the late 1880s

and patients were first admitted in 1889. Although the design for this

fifty-two hectare site was a product of collaboration between

administrators and design experts, the central philosophy and direction

was determined by Dr. D. K. Clark, the superintendent of the hospital at

its inception. Dr. Clark had investigated several mental asylums in the

United States and advocated using the Kankakee State Hospital model in

developing the Lakeshore site (Carter, 1986). Among the design features

borrowed from the Kankakee site were a centrally-located administration

building, creation of a village-like character, development of a system

of cottages that permitted flexibility in the accommodation of patients,

and acquisition of sufficient and suitable land to permit the

involvement of patients in day-to-day construction, maintenance and

production activities as part of their therapy.

Dr. Clark worked closely with Kivas Tully, the provincial

architect, in the design of the buildings and with Samuel Matheson, a

landscape gardener, in the development of the landscape. Both the

buildings and landscape were carefully planned to provide optimum

conditions that integrated the physical environment with the care and

treatment of patients. Hospital administrators were proud of this new

institution, as suggested by their production of a turn-of-the-century

postcard that captured the Lakeshore Hospital buildings and grounds

(Figure 5).

Classic features of nineteenth-century restorative landscapes are

exhibited in the Lakeshore Hospital grounds, created between 1892 and

1911. These features include curvilinear roads leading to the central

site buildings, extensive planting of ornamental trees and shrubs,

creation of "natural" areas, and expansive lawns and open

spaces with long views to water. Beyond serving as a setting, however,

the landscape was clearly intended to accommodate a program of patient

therapy. By this time, therapeutic activities connected to landscape

were classified

landscaping companies

as one of three types: industrial, occupational and

recreational (Paine, 1997b).

A number of distinct landscape areas were created within the

hospital grounds, each intended to be used for different forms of

patient therapy or constructed by patients as a result of what were

referred to in the superintendents' annual reports as

"therapeutic activities". Collectively, these landscape units

were intended to create an environment supportive of human health and

wellbeing.

The Cottages and Administrative Complex. The centrally located

cottages and administrative/service complex were the centre of daily

life. The northern cottages were for male patients, the southern ones

for females. The landscape was designed to provide a home-like setting,

with intensive development of floral beds and foundation plantings, and

canopy trees lining the walks and drives. The intention was to establish

a home-like character, employing a Victorian-style landscape treatment

in vogue at the time. Patients were encouraged to use this part of the

grounds for sitting and strolling. Maintenance of the flower beds was

undertaken by patients as part of their therapy.

The Amusement Ground. The amusement ground was an open, sunny area

that served as the primary facility for outdoor recreational therapy.

Circular in form, it was originally designed for playing cricket, but

also accommodated tennis and croquet. The perimeter walking path

surrounding the cricket pitch was also used for horse-racing at one

time.

The Lakeshore. The lakeshore area was a centre for passive forms of

recreational therapy, conducive to conversation and reading. It was

likely the most interesting place within the hospital site, located

adjacent to the shoreline with southerly views to activity on the water

and northerly views to the amusement ground and women's cottages.

Both a men's pavilion, which still exists, and a women's

pavilion were constructed within this area, capitalizing on the location

(Figure 6).

The Park. The park, located adjacent to the lake, was intended to

provide patients with a sense of privacy and seclusion, where they could

mentally escape from the more public, institutional atmosphere of the

site. Shady, intimate spaces were designed to contrast with the large,

sunny open character found elsewhere on the site. Trees were planted in

a naturalistic style to establish a park-like feeling. Patients were

encouraged to use this area for strolling and observing the

"natural" environment as part of their recreational therapy.

The Ravine. The ravine was originally the location of a natural

creek. The side slopes and creek bottom were reshaped using patients

labour. This "improved" and planted area was highly visible

from the main entrance drive. Patient construction of this landscape

area was considered a form of occupational or industrial therapy.

The Garden. The garden supplied food to hospital patients and

staff. Patients tended vegetables and soft fruits, such as raspberries.

Their work here was considered a form of occupational therapy.

The Farm. The farm was added later as the final component of the

therapeutic landscape concept. At its peak, it accommodated poultry,

pigs and cows and included an orchard, soft fruit production, fields of

potatoes, and land used for pasture and hay production. Reports indicate

that male patients vied for opportunities to participate in farm duties,

another type of occupational and industrial therapy within the Lakeshore

facility.

The Pathways. The pathway system was designed for patient, staff

and visitor access, as a facility for patient exercise, and to

accommodate service vehicles when needed. Many of the paths and

sidewalks were tree-lined, providing shade

Evolution in Treatment and Landscape

In the 1970s, governments across Canada and the United States began

to discontinue residential care of mental health patients, promoting the

use of drugs and out-patient treatment instead. As a result, many

institutions were closed or partially adapted for other uses. In the

case of Lakeshore Psychiatric Hospital, health services provided on the

site are now limited to an out-patient mental health clinic and a drug

rehabilitation centre, administered from two of the original hospital

buildings. Several of the patient cottages

garden landscape ideas

now accommodate educational

programs affiliated with a community college located on land that was

formerly the hospital farm. Creation of a marina and boating facility on

fill in Lake Ontario has altered the original shoreline of the site. The

farm area has changed the most over the past fifty years: in addition to

the community college, it also incorporates a regional water filtration

plant and a seniors' residence. Despite this evolution, the design

integrity of the core of the original mental hospital remains intact.

Through recent master planning efforts the Lakeshore Hospital site

is evolving from a therapeutic landscape emphasizing treatment of

patients to a restorative setting supporting the health and well-being

of urban residents (Moore George Associates, et al., 1996). Recreational

activities, one of the forms of patient therapy in the original design,

will be the dominant program to be accommodated within the central

hospital grounds, requiring only minor physical modifications.

Conclusions

It is significant to note that one in six Canadians is expected to

suffer from some kind of mental illness during their lifetime. (3)

Recognizing these and other health needs of society, the following

observations are made that link the history of restorative and

therapeutic landscapes to the contemporary practice of landscape

architecture. These observations focus on the landscape architecture

profession's interests in research, design and conservation.

In the 1800s, asylum superintendents drew on their scientific

knowledge and expertise to influence the form of therapeutic facilities.

Today, emerging environmental, psychological and medical research has

the potential to provide insights and direction in the development of

physical form conducive to improving mental health (Paine, 1997a).

Kaplan and Kaplan's (1989) model of restorative environments,

Ulrich's (1984) work on the role of landscape in promoting patient

recovery, and design-based research focused on Alzheimer's (Mooney

and Hoover, 1996), psychiatric (Narayan and Muenzler, 1997; Langer,

1987) and schizophrenic patients (Larsen, 1991) are just some of the

important studies that provide relevant information and ideas. As

professionals, landscape architects need to support and utilize such

research in the practice of creating both therapeutic facilities and

restorative environments.

Reflecting on the legacy of Olmsted, the critical role of landscape

architects continues to be that of creatively translating philosophy and

science into meaningful physical form. Just as landscape architects took

knowledge concerning the needs of the physically challenged and

translated it into design accessibility standards in the 1970s and

design solutions in the 1980s, they now need to seize the opportunity to

work with health professionals and others to translate human

psychological needs into physical environments supportive of mental

health and well-being.

Finally, landscape architects have an important role to play in

conserving restorative and therapeutic landscapes created in the past.

They are among the few in society who can look at early designed

landscapes and sense their significance. To be effective in the role of

conservator, they must begin by seeking to learn the history of the

landscapes around them. Landscape architects can use this knowledge of

history to promote the heritage value of designed landscapes and to

sensitively adapt therapeutic and restorative qualities from the past

for the use and enjoyment of people today and in the future.

Endnotes

Langer, L. 1987. Therapeutic Landscapes: Preferences of Psychiatric

Patients. Master of Landscape Architecture thesis. University of Guelph:

School of Landscape Architecture.

Larsen, L. 1991. Nature as Therapy: An Assessment of Schizophrenic

Patients' Visual Preferences for Institutional Outdoor

Environments. Master of Landscape Architecture thesis. University of

Guelph: School of Landscape Architecture.

McKendry, J. 1998. "The Rural Cemetary Movement in Ontario:

The Role of Cataraqui Cemetery, Kingston." In proceedings:

Conserving Ontario's Landscapes, 6th Annual Conference. J. Beck, W.

Moffet and K. Smith, eds. Toronto: Architectural Conservancy of Ontario.

Mooney, P. and R. Hoover. 1996. "The Design of Restorative

Landscapes for Alzheimer's Patients." In proceedings: 1996

Annual Meeting Proceedings, American Society of Landscape Architects. C.

Wagner, Washington, D. C.: American Society of Landscape Architects:

50-55.

Moore George Associates, du Toit Allsopp Hillier, and Cecelia Paine

and Associates. 1996. The Lakeshore Grounds, Master Design and

Implementation Plan. Etobicoke: Planning Department.

Narayan A. and G. Muenzler. 1997. In proceedings: 1997 Annual

Meeting Proceedings, American Society of Landscape Architects. C.

Wagner, eds. Washington, D. C.: American Society of Landscape

Architects: 206-210.

Newton, N. 1971. Design on the Land, The Development of Landscape

Architecture. Cambridge: Harvard University Press.

Paine, C. 1997a. "Creating and Re-creating Landscape for

Therapy and Recreation." In proceedings: 34th IFLA World Congress.

Centro Argentino de Arquitectos Paisajistas, ed. Article 25. Buenos

Aires: International Federation of Landscape Architects.

Paine, C. 1997b. "Landscapes for

retaining walls

Mental Health: Design and

Adaptation of Early Psychiatric Hospitals." In proceedings: 1997

Annual Meeting Proceedings, American Society of Landscape Architects. C.

Wagner, ed. Washington, D. C.: American Society of Landscape Architects:

211-215.

Ulrich, R. S. 1984. "View Through a Window May Influence

Recovery from Surgery." Science. 224:420-421.

Warner, S. 1995. "Restorative Landscapes." Landscape

Architecture. 85 (1):128.

Wright, J. R. 1983. Urban Parks in Ontario, Part I. Toronto:

Ontario Ministry of Tourism and Recreation.

Author Biography

Cecelia Paine, FCSLA, is an associate professor in the School of

Landscape Architecture, University of Guelph. Her research and practice

interests are in heritage landscape conservation, open space planning

and design, cross-cultural design theory and practice, the contribution

of landscape to quality of life, and contemporary Canadian design

practice. She is a past-president of the Ontario Association of

Landscape Architects and president-elect of the Canadian Society of

Landscape Architects. She can be contacted at School of Landscape

Architecture, University of Guelph, Guelph, Ontario N1G 2W1

(cpaine@la.uoguelph.ca).

(1) . Kirkbride's ideas on design of insane asylums were first

presented in 1854 as a series of propositions (Carter, 1986) and were

later published in 1880 under the title On the Construction,

Organization, and General Management for Hospitals for the Insane

(Kirkbride 1880).

(2) . Kankakee State Hospital was originally named Eastern Illinois

Hospital for the Insane.

(3) . Telephone conversation with Canadian Mental Health

Association, June, 1997.

Acknowledgements

The author wishes to acknowledge the contributions of Pleasance

Crawford, landscape historian, who undertook archival research on

Lakeshore Psychiatric Hospital, and Rick Moore, landscape architect, who

coordinated the master plan for adaptive use and development of the

Lakeshore Hospital site.

References

Barton, C. 1989. "Institutional and Corporate

Landscapes." In American Landscape Architecture, Designers and

Places. W. Tishler, ed. Washington, D.C.: The Preservation Press,

National Trust for Historic Preservation: 150-155.

Behr, S. 1995. "London Psychiatric Hospital." Exhibit:

Gardens of Pleasure and Contemplation. London Regional Art and

Historical Museums, May 20 - November 5.

Brown, T. 1980. "Architecture as Therapy." Archivaria. 10

(Summer): 99-123. Carter, M. 1986. Lakeshore Psychiatric Hospital,

Etobicoke. Toronto: Ontario Heritage Properties Program.

Cecelia Paine and Associates Inc. 1996. Lakeshore Psychiatric

Hospital, Heritage Assessment and Conservation Recommendations.

Etobicoke: Planning Department.

Chappell, S. 1995. National Register of Historic Places

Registration Form, Kankakee State Hospital Historic District.

Washington, D. C.: National Register of Historic Places.

Crawford, P. 1986. "Of Grounds Tastefully Laid Out: The

Landscaping of Public Buildings in 19th Century Ontario." Society

for the Study of Architecture in Canada Bulletin. 11(3): 3-7, 13.

Illinois. Board of State Commissioners. 1885. Eighth Biennial

Report of the Board of State Commissioners of Public Charities of the

State of Illinois. Springfield: H. W. Rokker State Printer and Binder.

Jaffary, S. 1942. The Mentally Ill and Public Provision for Their

Care in Illinois. Chicago: University of Chicago Press.

Kaplan, R. and S. Kaplan. 1989. The Experience of Nature, A

Psychological Perspective. Cambridge: Cambridge University Press.

Kavanagh, J. "People-Plant Principles from the Past." In

proceedings: People-Plant Relationships, Setting Research Priorities. J.

Flagler and R. Poincelot, eds. Binghamton, New York: Haworth Press:

231-238.

Kirkbride, T. 1880. On the Construction, Organization and General

Arrangements of Hospitals for the Insane. Philadelphia: State of J. B.

Lippincott and Company. Reprinted 1973. New York: Arno Press Inc.
Powered by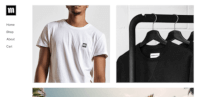 Create your own unique website with customizable templates.