That link you provided didn't work for me, so I can't comment on those. Sorry.

But the common mistake "first time beginners looking for their first set" do is go to their local sporting goods store and pick the nicest-looking or cheapest set off the shelf. This really isn't the best solution.

Here's some tips of how I suggest you approach this purchase.

Building your set:

1. Look into irons first. Get only a 6-PW. Most golf stores will let you purchase the irons individually, at no extra cost. If they don't, go to another store or directly from the manufacturer's website.

2. Look into hybrids for your 3-5 irons. ALOT easier to hit and they make the game more fun.

3. Look into a driver or 3-wood... depending on which you feel more comfortable with. Most will opt for the driver, as everyone wants to hit the ball 300 yards. Most likely, though, the 3-wood will be a better friend. If possible, hold off on this purchase as long as you can. It's the most expensive club to purchase, as well as the most difficult to hit. So learn how to hit the irons and hybrids first, it will make the driver purchase much easier.

4. Oh yeah, you need a putter right away too. I'll comment on this

learn to play golf lessons

later.

Get Fitted!

Alot of people think you should know how to swing before getting fitted for a set of clubs. Wrong! While measuring swing speed and lie angles are probably useless to you, measuring for club length and grip size is still important. And get regular for shaft flex. For men, some people will advise you to get stiff... but if you don't know, it's better to err on having a little more flex. So go with Regular. And as for irons, go with steel. Graphite is more expensive, so save those for your woods, where distance is more important.

What are game-improvement clubs?

Someone mentioned to get game-improvement clubs. What does that exactly mean? Golf manufacturers typically break down their iron sets into 3 categories.

Beginner = Super Game Improvement

Intermediate = Game Improvement

Advanced = Players Clubs

Using Callaway as an example:

Super Game Improvement = Big Bertha

Game Improvement = X-20

Players = X-Forged

So obviously, get the beginner clubs. They typically have really wide soles, to prevent digging the club into the ground. They'll also have an oversize clubhead, perimeter weighting, and a cavity back to make the club super-forgiving.

What about brands?

Of course, price is the big factor here. If you see yourself playing the game for a while, then don't be shy spending some money. You're paying for quality and durability. The cheaper clubs' shafts tend to break easily. If I were

golf galaxy

you, I'd look into an older model of a major brand. Most of these major brands come out with new sets every 1-2 years. That means the older models go down in price a ton! Look for those deals! For example, you can get a set of Ping G2's for under $400, and that's for 3-PW. You can save over another $100 when you remove the 3-5 irons.

Ok, for the putter. Putters are very personal. What's good for one person, may not be good for another. So I can't really advise on what will be right for you. But if I were you, stay away from the expensive models ($200+). You don't know what you're paying for. Check out odyssey, they make great quality putters at a decent price. The big debate comes down to blade vs. mallet. Blades are the traditional putters you are probably more familiar with, mallets are the much larger putters that have been getting more popular every year. Get a blade if you like, but mallets are much more forgiving and alot more easier to line up. Lean towards a mallet, but like I said earlier, it's very personal, so get what you like. If you have no clue, check out the Odyssey Two-Ball putters. They're very popular for their forgiveness and ease to line up.
Powered by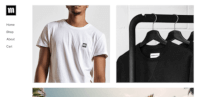 Create your own unique website with customizable templates.