Three men in the same Vermont family were all arrested for DUI at the scene of

dui penalties

a single-car crash, according to state police.

The men -- Nicholas Woodward, 19; his brother, Joshua Woodward, 22; and their father, Brian Woodward, 46 -- all showed up at different times while driving under the influence to the same crash scene in Fletcher, Vermont.

The same-family DUI charges occurred as each individual came to check on the previous person's arrest.

According to state police, the Woodward family's day of DUIs began when a Vermont Fish and Wildlife Game Warden found a single-car rollover crash around 7:50 p.m. Police brought to the scene determined that Joshua Woodward was the driver and that his alcohol level was about three times the legal limit, based on a roadside breath test.

Shortly after Joshua had crashed, his younger brother Nicholas drove up to the scene to check on him and exited the vehicle. That allowed his father, Brian, to slide over from the pickup truck's passenger seat to the driver's seat and drive the vehicle still closer to the wreck.

At that time, the game warden recognized that the elder Woodward was impaired and ordered him to stop and exit the vehicle next to the scene of his younger son's original wreck. A preliminary breath sample found that Brian's alcohol level

dui vs dwi

was about three times the legal limit.

Then, as troopers were arresting his father, Nicholas was observed drinking intoxicating beverages, according to police. His roadside tests and preliminary breath tests also confirmed impairment, so he was also arrested and sent to police barracks for processing alongside his father.

For Nicholas, it was his second DUI citation in two weeks; same for his brother, Joshua, who was also hit with a count of driving with a suspended license.

Police said Joshua Woodward was hospitalized with minor injuries from the crash that triggered this whole series of events.
Powered by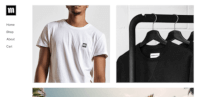 Create your own unique website with customizable templates.