While many people would rather be doing something outside on the weekend, some of us try to tackle home improvement projects.

Licensed contractor and host of DIY Network's "Money Hunters," Matt Blashaw shared some great ideas on "The Early Show" for home fixes that won't bust the bank -- or consume all of your precious days off.

Front Door Makeover

The front entryway is the first thing most people experience when they enter your home. Yet too many homes have a plain, simple front door. You can make your entryway more welcoming by adding an elegant door surround - using decorative architectural moldings to surround your door.

You can use these moldings: Fluted Pilasters - that's the grooved boards that you place on each side of the door. Decorative Pediment - that's a fancy piece that goes above your door - almost crowning the entryway. Pediments come in a variety of styles like rams head, acorn or peaked cap style. The moldings seen on "The Early Show" are made of polyurethane foam. Advantages: They are super lightweight, easy to work with, take paint well, and don't shrink or crack like wood will. Urethane foam moldings come in a variety of architectural styles for this purpose.

A new door treatment will cost under $100.

How to:

o Mark installation area - Select the location for your Decorative Millwork. Hold the millwork in place and mark the location with a pencil.

o Apply adhesive - Apply a 1/4" bead of PL Premium Adhesive (LIQUID NAILS) to only the portion of the millwork surface that will touch the mounting surface.

o Fasten millwork into place - Press the millwork in place using the pencil marks as guides. Fasten securely with screws and fill holes with caulk or wood filler.

o Fill gaps - If desired, caulk around millwork, filling any gaps between millwork and mounting surfaces.

o Finish as desired - Sand or texture any filled holes and touch up with paint or other finishes.

For more on this project, go to Spectis.com and Fypon.com.

Updated Bathroom Faucet

A simple faucet replacement can easily update the look of a bath or kitchen without having to spend a fortune. Faucets run anywhere from $30 and up and can be installed in less than an hour.

How to:

o Using a wrench, take the old faucet from the sink and take it to the store with you to be sure to purchase a proper replacement

o Remove any old plumber's putty or caulk

o Add new faucet with gasket or plumber's putty

o Add Teflon tape to the hookups for a tight fit

o Tighten down the nuts being careful not to twist the hookups.

The most important thing to keep you from running back and forth to the hardware store is to make sure you have the proper size. I recommend taking the old one off and taking it with you to the store. You'll need

click site

an adjustable wrench and this basin wrench to

pop over to this web-site

get up into the tight spaces. Make sure you have turned off the water supply and drained out the sink before you do this or you'll end up with water everywhere. A TOOL WORTH IT'S WEIGHT IN GOLD IS CALLED A BASIN WRENCH. IT COSTS $12.

For more on this project, go to Easy2DIY.com and DoItYourself.com.

Make Old Toilet More Efficient

Typically older toilets hold anywhere from 3.5 to 7 gallons of water. The newer models are made more efficient by only using 1.5 to 3 gallons per flush. But not everybody can afford to buy a new toilet right away. And chances are you will need a plumber to install it. You can use this as a temporary fix to permanently save money. This really costs nothing and can save loads on the energy bills.

How to:

o Get a clean, used 12 oz. plastic water bottle or two. Be sure to remove any paper or exterior labels.

o Fill your dry water bottle with sand.

o Place the lid on the water bottle and be sure bottle is dry and sealed.

o Remove the lid to the water tank on your toilet.

o Flush your toilet so that the tank is nearly empty and immediately place your filled bottle(s) into the tank.

o Check to ensure that the bottle is not floating and is not blocking your stopper. Additionally, verify that the water

Our site

is properly shutting off when the tank is full. Replace the lid on the toilet water tank.

o If your tank is larger, you can try a larger bottle.

For more on this project, go to EHow.com and see this Associated Content article.

© 2010 CBS. All rights reserved.
Powered by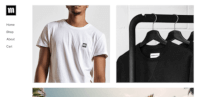 Create your own unique website with customizable templates.